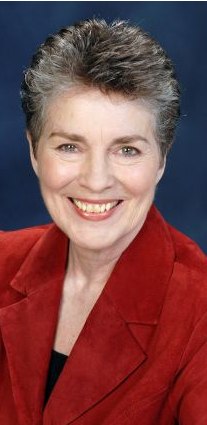 Bringing Your Vision to Life!
Sherry Mouser has been a professional in the world of advertising/communications for more than 40 years. Over time she has established a "go to"  team of strategic partners, freelance marketing and social media experts, audio/video professionals, programmers and others who work with her on a wide range of projects.
Inspirational women leaders, visionary coaches and trailblazing entrepreneurs committed to creating positive change in the world especially enjoy working with Sherry because of  her masterful skills, innovative creativity, and heartfelt passion to help make their message vibrant with lasting impact on their target audiences.
Whether you want to create a new website or upgrade an existing one, develop your branding identity, work on a graphic design project for print or get expert help with an audio or video project, Sherry Mouser and her team can help you fulfill your vision — even if you're not yet totally clear about just what that is!
A superb artist/designer, Sherry is also known as a motivating project manager who seamlessly coordinates all of the moving parts while maintaining consistent, clear, personalized communication with her clients to get it done right and on time! These qualities, along with her proactive style and inspiring, positive personality, are just some of the reasons so many clients return to work with her year after year.
Because of Sherry's extensive experience as a graphic designer, radio professional and web developer who has worked with a myriad of personalities, businesses and marketing projects, she has a unique ability to quickly grasp the big picture as well as hone in on the specific details that help her clients achieve success. She is known for "shining the light" on questions and possibilities that spark client "Ah Has!" helping them break through to new levels in defining and manifesting their goals.
Professional Background:
Through the years, Sherry has designed well over 150 websites, written and produced hundreds of radio commercials, created countless logos, brochures, flyers, booklets, and catalogs, as well as billboard designs, menus, package labels, hand-drawn illustrations and much more for many kinds of businesses.
If you have a project that's ready to rock, contact Sherry today to arrange a complimentary 20 minute phone consultation.